O2YS Corporation is the originator of OII-YS™, a uniquely formulated natural adjuvant. The company grew out of an agronomist's desire to create the perfect formula of natural ingredients to encourage maximum growth and enhanced yields for agriculture and horticulture crop production.
O2YS Corporation utilizes a unique chemistry and manufacturing process to yield a superior agricultural adjuvant formulation with many features and benefits to agriculturists, turf specialists, and gardeners.
Years of research and development into the industrial applications and manufacturing processes have resulted in the most sophisticated chitosan adjuvant available to the agricultural marketplace: OII-YS™.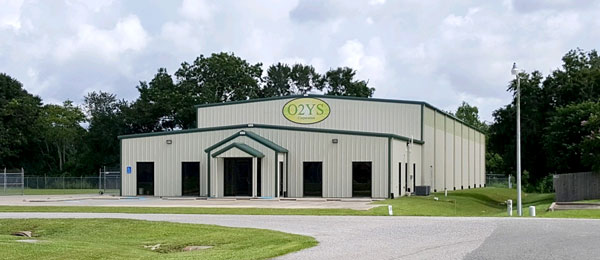 O2YS Corporation Plant
105 Stanton Street • Broussard, LA 70518-3438 • 337-445-3657
Corporate Mailing Address:
O2YS Corporation • PO Box 2096 • Carrollton, GA 30112
Our specialists are at the heart of O2YS Corporation. They are experienced and dedicated to making the best adjuvant products on the market.
"We have not come across a crop, field, grove or Vineyard that we have not been able to increase yield, decrease stress and truly make believers out of farmers and producers across the country." VP Sales and Marketing, Mark Nichols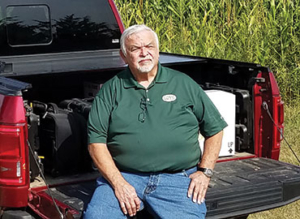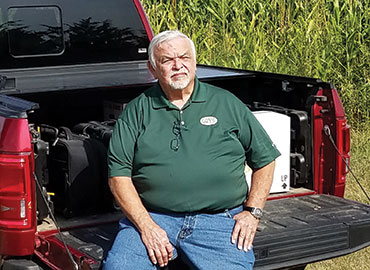 Robin Borden
President and CEO
A graduate of Mississippi State, Agronomist Robin Borden has culminated his 50+ year career with reaching the pinnacle of the Agronomist creed of leaving this world better than he found it.  As the visionary of OII-YS™, Robin acknowledges that he was the core of many pieces that came together around him that led to the full development of the product.  After securing the manufacturing rights, Robin has lead a team to produce, test and distribute the product that is changing the Agriculture landscape across the globe.  O2YS products are currently being used in 10 countries spanning over 4 continents.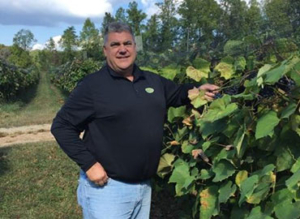 Mark Nichols
Vice President,
Sales and Marketing
678.935.8120
The sales and marketing team at O2YS is led by a true believer in the products and science .  Mark worked with one of the largest landscape companies  in the Southeast for over 30 years specializing in high end installation and design management. Mark came to O2YS after personally using the OII-YS , and saw positive effects that literally blew him away. Mark says it is truly, much easier to sell a product when it works so well. The company's credo and new trademark "Believe the Unbelievable™", came straight from Mark at inception of the company.
Mark has had the privilege to travel all over the US, as well as multiple countries to share these truly unique and amazing products.  OII-YS™ is sold under our name and private label.
Mark looks forward to meeting you and working with you personally to help assess your needs from organic gardening to mega farm to international distribution.  Mark is so proud of the entire team at O2YS.  You will be too.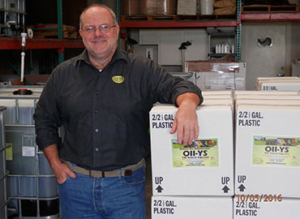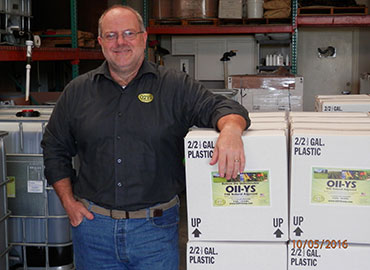 André Blanchard, Ph.D.
Vice President of Technology and Operations
Our proprietary manufacturing operations are located in Broussard, LA close to where our scientist lives.  The "science" behind the formula was created, developed and is manufactured under the supervision of Dr. André Blanchard. Originally from south Louisiana, André spent most of his young life growing up in Inverness, Scotland (you'll be treated to both accents).  He attended the University of the West of Scotland getting his bachelors in Applied Biology.  André went on to gain his Ph.D. in Plant Molecular Biology at the University of Exeter in southwest England.  From there, he returned home in 1992.
André brings a combined 25 years experience in academia and the private sector.  André has worked with industrial scale recycling technologies and specialty chemicals manufacture. Within these industries, he has gained experience in directing product and process research and development. These efforts led in the technical development of a process (now a US Patent) for manufacturing a key raw material. André is also experienced in small business management, consulting, technology transfer, commercializing technologies, project management, process design and manufacturing strategies. He also initiated several collaborative projects with leading universities involving several external grant funded efforts from Federal agencies.
André's association with chitosan over the past 18 years has involved researching and formulating new products, designing manufacturing processes, marketing and commercialization.
André is leveraging his experiences to leading future innovations of a variety of products, and constantly improving the manufacturing process.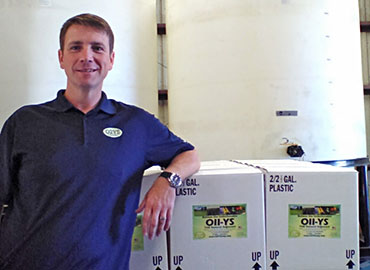 John Hendrix
National Sales Manager
601.383.3648
After a number of years and a background that spans major companies like Wal-Mart, Starbucks, Allstate and Travelers, we are excited to welcome John Hendrix to our team (Fall 2016). John will lead the company's North American sales team including new market development, market expansion and support. Let's just say…he'll see you soon!
John is a 2002 graduate of Mississippi State University.  Throughout his career he has won several awards including Wal-Mart's Home Town Store of the Year, Starbuck's Regional Store of the Year, and Travelers' In-Sync Award.
Dan Dunn
Chief Financial Officer
Dan Dunn, based in Carrollton, Ga heads up our financial team.  As a founding partner of O2YS Corporation, Dan keeps a close eye on accounting, receivables and payables.  He has worked for various companies over the years and is continuing to put his expertise in finance, accounting and management to work by being one of the critical members of our executive team.
Dan received his bachelors and masters degrees in accounting from The University of West Georgia.  He has taken his career from being a staff accountant to becoming a chief financial officer for a steel rolling overhead door company, in which he helped to grow from $0 to $80 million in 4 years.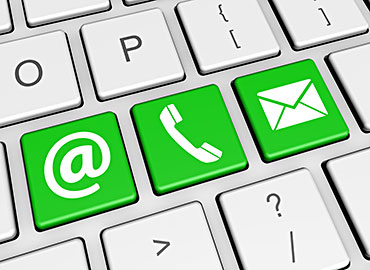 Kelli Weaver
Media Contact
404-376-6055
The Kelli Group serves as the marketing and public relations contact for O2YS Corporation. Please give us a call if you offer advertising or media placement opportunities.  Our team is also available to arrange educational and speaker's bureau opportunities for the O2YS principles.  Our most recent program include topics on Transpiration and Adjuvants and their impact in various climates.
Marketing

Advertising

Public Relations
No request is too big or too small for our team. If it matters to you, it matters to us. Together, the unbelievable is believable.

We are focused on supporting our customers and their industry associations.  Together, we believe we can find new solutions, improve quality  and contribute to greater profitability for farmers as we build relationships for the future.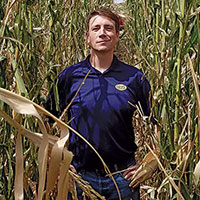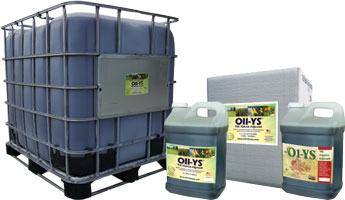 Our standard products are packaged as 2 – 2.5 gallon jugs per box.
For larger quantities we also package in 275 gallon totes.